Cliff Notes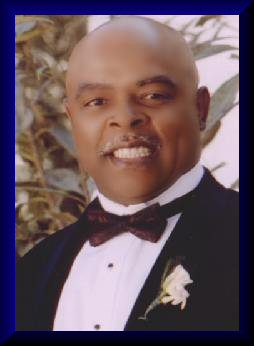 Cliff Butler
At the young age of eight I remember the first time that I was taken by my mother out of the state of California. We drove my Aunt's car to Arkansas where my Mother and Aunt were born. In the car were the two adults, my three cousins, and myself! This trip was very exciting! The family owned property down there and we were going down to check on it and to spend Christmas!
I had a lot of fun in the country using the outhouses, riding the horses, and drawing water from a real life well dug into the ground!
My Mother used to turn our TV set on at home and we would watch Wrestling and Roller Derby. The year I remember was 1957 before we took our trip to Arkansas. Watching Roller Derby on TV really caught my interest. The apartment building that we lived in had another family downstairs from us where Roy, my buddy lived. We used to invite Roy up to watch the Roller Derby games.
Roy and I decided that we would ask our parents to buy us some skates that we might skate outside and imitate the skaters we watched on TV. My first pair of skates in those days was the old clamp on style skates that you used a key to tighten them onto your street shoes. I busted my behind many times due to the skates popping loose.
On the apartment's property, in the back yard, was a large area that had a concrete slab with 4X4s in it that supported the building that we lived in. Roy and I drew lines with chalk in the shape of a track and imitated the skaters that we had seen on TV. Roy always wanted to be Charlie O'Connell and I was always the bad guy or who ever we saw on TV that week. I got to beat him up quite a bit and Roy was getting tired of it! I grew to like being the bad guy!
We were only seven or eight years old at this time and always getting into mischief. I can remember coming up our back stairs from skating to see if Mom had cooked dinner yet and wearing my newly purchased Roller Derby Street King skates into the house, going into the kitchen to see what was cooking. Mom was in the front room on the phone and it was smelling good in the house. As I took the lid off of the pot and saw the spaghetti sauce stewing in the pot I decided that I would reach in with my dirty little hands and grab a meatball! As I reached to get it I heard a voice directly behind me sayŽ"Boy, you better get your little behind out of my pots"! I dropped the lid to the pot and turned around on my skates. Mom was standing there with a large two-prong fork in her hand waving it at me! In the next breath she said: "Boy if I catch you in my pots again I am going to stick this fork in your leg!" I hurried out of the kitchen and back down the rear stairs and caught up with Roy to continue skating. About twenty minutes later the hunger pains were making my stomach think that my throat was cut and I tipped back up the rear stairs again with my skates on, went into the kitchen, and made an attempt to get one of those meat balls while Mom was not in there. I got it out and put it in my mouth and turned to tip toe away and there she was!
She said: "Boy, didn't I tell you I was going to stick this fork in your leg if you went into my pots again?" All of a sudden I felt something go into the fleshy part of my right leg just over my knee! "IT WAS THE FORK!!!!" I yelled very loud and started running on my skates toward the back door and trying to get the fork out of my leg! It was not in very far and I got it out! To this day I still have the two little scars from that fork and I never went into her pots again needless to say!
As I think about some of the times that I had while growing up I just sit and start laughing when I am alone or with people!
We lived around the corner from a huge park that I used to go to everyday during the summer for arts and crafts, baseball, Duncan yoyo contests, etc. There is where I really learned the art of competition from all of the park supervisors. I learned discipline in sports such as baseball, tennis, and even building model airplanes and flying them. (That is where I really got interested in flying) I was further taught to be patient when you are learning anything! My Dad even coached my little league team. He was hard on me!
My Aunt lived about a block from our apartment closer to the park in fact, right on the corner from it! She had a set of twins that were a month older than I, and a older son! I grew up with Kermit, Kenneth, and Charles Bayless for the first ten years of my life. We did everything together. Only Charles would partake in our Roller Derby games that we had. The twins did not care for skating. I have a lot of fond memories of those times with them and how we got spankings for getting into stuff we had no business doing.
My Father's youngest brother and Sister-In-Law, Uncle Jean, and Aunt Beatrice, got interested in Roller Derby and started attending the games at the Fiesta building in San Mateo, and at the old Exhibition building in Oakland where Laney Junior College stands today. The only way that I could go with them on Sundays was to go to Church with them after the game was over. At this point I was eight (8) years old. The first game that I saw with my Mom was with the Bombers and the L.A. Braves; Russ Massro, Red Smartt, George Copeland, Joyce Beasley, Mary Youpelle, among other skaters. Then I got to see the Westerners with Hal Janowitz, Joan Weston, etc. My favorite skater on the Bombers was Punky Gardner! Punky used to come off the track between periods and use the rest room at the exhibition building and smoke a cigarette while he was in there. Many times he would forget to go back to the track and would miss the men's period. He would be talking to a bunch of guys in the bathroom and simply forget to go back and skate.
Ann Calvello, Annis "Big Red" Jensen, and Gloria Mifsud were my favorite skaters also. I used to pull on the jersey tails of them all the time to get their autographs. My Mom bought many pictures of the skaters of that era. I am still finding old pictures that were bought in the late 50's and early 60's.
In 1961, when I was eleven years old, my mom finally got tired of me begging her to buy some real skates and to take me to the Roller Derby Training Center in East Oakland, California. She finally did and that is when it all started. I trained with skaters such as Richard Brown in those days. I looked older than what I was at that time so George "Killer" Kadounas put me on one of the minor league teams when I was 13 years old. We would skate before the professional games in some arenas in the Bay Area.
We had a little group that used to train together all the time: Delores Tucker, Taft Waters, Richard Brown, Roy Johnson, Don Andrade, Billy McComb, Joe Cordero, Randy White, Sue Wharton, Cecil Baddilla, Rich Ricoli, Larry Smith, Bill Groll, among others. Taft Waters was my closest friend! Taft was like my big brother and watched over me. Roy Johnson and Don Andrade were also very close. We used to hang tough through the years.
I got my chance to skate professionally in 1965 with the Pioneers. Bert Wall was the coach. Bob Ventner skated on that team as well. They needed a skater for that game at Kezar Pavilion that afternoon and I was it. George Kadounas asked my Mother if I could skate and she said yes! They took me into the dressing room and gave me a uniform. Just before the warm ups started the announcer, Manny Brooks, came into the dressing room and informed me that they were going to change my last name because I was so young. My Mother agreed to let them use her maiden last name "BUTLER"!
About a month after that series was over, my Mom was called again to let me skate on the Hawaiian team with Bill Reynolds in a series. That was the second team that I skated on. In July of that same year I was picked up by Coach Bob Hein on the Northwest Cardinal team. I stayed with that team for quite a while only skating while they were in the Bay Area and not traveling with them. When the opposing teams needed a fill in I would skate while staying here and finishing school.
I finally got a chance to skate with the Bay Bombers, which was one of my dreams come true. The biggest dream or goal that I had, I established for myself at the very early age of 8! I was standing outside of the front doors of the Richmond, California Auditorium before the doors opened for the Roller Derby game and Charlie O'Connell skated up to the door looking for Hal Janowitz who was in the ticket booth. Charlie motioned to me to knock on the door of the booth so he would not have to come out. I did and got Hal's attention for him. I stood back and just dreamed to myself that I would like to coach the Bay Bombers someday and that I would set my mind to do it. This was prior to my even training out in East Oakland, California that I set that goal for myself!
Time marched on and I finally graduated mid term from High School in 1968. A week after I got my diploma I was flown to Pittsburgh, PA. where I joined the winter tour.
In 1969 I got married. From that marriage we had two children Vincent and Justin both boys. I saw them following in my foot steps with the things that they would do at the buildings the same way that I had when I was the same age which was not that long ago at that point. They could not figure out how I knew what they were doing in the halls of the buildings while I would be on the track skating. I finally told them that I used to do the same things. Having Roller Derby games of my own in the hallways.
In 1970 Derby had really grown to the extent that Seltzer started to expand and sent teams throughout the country. I was given the Jolter team to coach at the young age of 20 years old. When we finished the winter season on the road I would come back to the Bay Area and skate with the Bay Bombers for the home season.
In 1972 I decided to quit the Derby and see what the world was like! Good thing I did because Derby started to fade in 1973. I came back and did some part time skating in 1974 with Bill Griffith until that died out. In 1978 I was approached to do more Bomber skating in the Bay Area on the weekends. I did that until 1979 when I retired the first time. The very next year, I was asked to come back and coach the Bombers for the 1980 season. I skated until 1982 and officially retired.
My goal was complete! I had done what I set out to do from a very young age. I was only 33 years old and had lost the interest that I had while I was striving to get to the coaches seat of the Bay Bombers.
Now, I have a total of 5 children, 4 boys and 1 girl, a total of 7 grandchildren as well!
I am a proud Father, Grandfather, and Husband! Thank God for all of the goodness that he has trusted me with throughout the years. It is a true blessing to have great children, grandchildren and loving wife! I would not be a Baptist Deacon if it were not for the lessons learned! God has a way of dealing with us and teaching us to become better people!
Through the years we meet people, they come, they go, but I have met one special person that I would like to mention who is very close to me, that I have skated with! Bob Pancioli and his wife Ida are very special in my life and my wife's life. Bob lives in a little town called Avon Lake, Ohio about a 3 hour ride from Merrillville, Indiana where we live currently. I would do anything for them and they would do anything for us. Friends like Bob and Ida you don't find, they just appear. We love them both along with the children they have. I am observing perfect role models for children in Bob and Ida!
In Memory Of
My Parents are deceased now but many fond memories and lessons learned from both of them still enlighten my days.
I also miss very much my strong mentor, Bill Morrissey, who I learned many things from! He was like a father to me through my skating years and even after them. Bill was the kind of person that never changes. He was the same anytime you talked to him. I miss him very much.
Taft Waters, my big brother although I was bigger than he was. Taft was not afraid of anything at all. His lessons taught were well absorbed by me and I know others as well. He was always there when I needed him, and I was there when he needed me. My children still call him "Uncle Taft!"
Johnny Wrice, and Cal Stephens were very close to me also! All of our Mothers knew each other, Taft's Mother too. If we would get out of line in front of one of them, your Mother knew about it!
May God Rest All Of The Souls Mentioned Above!
Loads Of Fun/Sometimes Not So Much Fun
As a starting skater with Roller Derby I always jammed and never got the chance to sit on the bench and watch the plays to learn things. I was in on the huddles from the very first game I skated. Of course, I had to ask a lot of questions so I could get a thorough understanding of what is going on. My first game, as I mentioned, was with the Chicago Pioneers with Burt Wall as my coach. Eddie Krebs was responsible for getting me into the huddles on my first game as professional skater mostly on the more basic plays.
When I got old enough to travel, I would travel during the summer only because I was still in school. Every year I could not wait for school to end so I could go out on the road somewhere!
I used to get into trouble quite a bit! I remember that one year Sandy Dunn was my guardian on the road and watched over me! I would go out and get lost in some cities and they would have to come and find me.
Game time was always fun! Sometime we would be so tired of traveling it caused bad moods before some games. I know that I used to snap at other skaters at the least little thing in the dressing rooms before the games when I was tired. I just was not being as nice and understanding as I know I could have been! It got very hard at times to keep our heads and not say, or do things we would be sorry for later on.
I remember that we traveled on our road trips by personal car, and sometimes flew or took bus charters. We used to say that our boss used to take a map of the U.S. and throw darts at it in order to make up our game schedule. At times, we would double back by some of the cities we skated in the very next day just to line up a date in a town out in the Styx! Many times that happened and we would get a little aggravated over it.
I would work construction on most of the road trips to make the extra money! The construction that I am speaking of is going into the building early prior to the game and setting up the track that we skated on and then, of course, taking it back down and loading it in our truck for transportation to the next town. Oh Yes we stayed very busy!
When we would finally get our days off it may be on like a Tuesday, and Wednesday or a Tuesday and Thursday of the week! Our weekends were our busiest days. It was the same way with home games.
I remember a car accident that happened one of my first years out on the road! I was riding with Lydia Clay and I forgot the name of the other skater. We were on our way from Cleveland, Ohio after a game and working construction on the way to Chicago overnight! We were in a snowstorm on I-80/90 between Chicago and Cleveland. As Lydia was moving along at about 20 miles per hour, we were hit from behind by another car that was doing about 65 miles per hour. The driver said that he did not see us. The impact pushed all of our luggage almost into the back seat of the car where I was laying down. The impact knocked me on to the floorboard of the car. I was lucky I did not get hurt!
Injury time while we skated in Moline, IL, against The Midwest Pioneers I had a weird thing happen to me! I got knocked through a rail and was laying on the floor of the arena on the high side of the track. Before I opened my eyes I kind of moved around to see if I had broken anything from the fall. As I began to open my eyes and get ready to move, I was laying on my back. I saw four wheels about 2 feet from my face and they stomped me right across the bridge of my nose in which I still carry the scar today! Ronnie Robinson had jumped over the rail and was on his way down to further wipe me out and he did! Blood shot everywhere! He laid my face wide open with cuts I was a mess! I was very lucky that I did not crush anything severely. Needless to say, I did not go to the doctor at all, just had our trainer make me some butterflies out of tape and had him apply them to my facial lacerations. I continued to skate the game although I kept getting hit in the face and bleeding all over the place. It was my choice to continue skating the game. The next day my eyes were swollen shut I had to keep ice packs on them so I could see. It was also hard to breath as well. One of our promoters went out, per my request, and purchased a football helmet which I wore for the next month and a half until my face heeled up! I never took a single day off!!!!
My Favorite Plays!
One of my favorite plays that we used to execute was dropping the pack and I would jump and do a roll over the top and roll forward standing up to cut the jam off! Very dangerous for fear of landing on somebody's skate while coming down.
My next favorite thing that I used to love to do I got from Bob Ventner! Bob used to do a hip check in the air and come back down on his feet, on skaters coming out of the turn that I thought was real neat! I started practicing that all over the track to set up my timing and got pretty good at it (so was told). In my later years around 1969 to 1972 I used that block a lot! In fact many skaters used to call me "The Hip"! Many skaters used to tell me how brutal my hip was after I skated against them.
Other than the injuries mentioned above I had many which I called minor injuries that I skated with and did not go to the doctor for. Strains and sprains happened all the time and were just a way of life to us. If we were hurt that bad we would wear a blocker's helmet all night and stay hidden in the pack out of the way for a couple of games. The hard part is I can feel all of those old injuries that I obtained and used to skate with now that I am older. Every pain I feel I can tell you how it happened and where I was when I got it! I look back many times and say to myself You must have been crazy to skate hurt like you did!. It's caused me to have a few surgeries later in life but "Oh Well!" I had fun doing what I was doing!
I really enjoyed what I had during my golden years of skating for the Derby. I got to travel all over, see a lot of things, meet a lot of people, and enjoy the closeness that we had among my extended family of skaters that I traveled and worked with. It was a close-knit bond that we all had for one another that could not be broken. Each other was all that we had on the road. For example Lydia Clay is the one that first told me about getting a hot plate for the hotel rooms that we stayed in so we could cook in the rooms and save money. I bought one and it worked out perfectly! Three or four of us would pitch in the money, go to the store and buy groceries to cook dinner with on our day(s) off. We cooked dishes such as spaghetti, fried chicken, vegetables, soups, smothered steak and gravy, etc. When I started doing that it was in 1968 on the road. In the year 2000, when I moved from the Bay Area to the Chicago area, I gave that same hot plate to my son who still uses it today! Bob Woodbury and I bought that hot plate in Minneapolis, Minnesota!
From 1970 to 1972 were the best for me! I was only 20 years old and a coach of a team already! I coached the Ohio Jolters. At that time we were running three (3) different units on the road during the winter months. The Pioneers had theirs, the Jolters had theirs, and The New York Chiefs had theirs. We had three floating teams that traveled around and rotated between the three units, which made it unique due to the boredom that we would normally get from skating against the same folks all the time. At times, we would travel and skate against the other unit home teams such as the Pioneers, or the New York Chiefs. That was also fun. Charlie O'Connell had the Chief unit, and Gil Orozco had the Pioneer unit. My favorite place to skate was Madison Square Garden! Prior the me being coach of the Jolter team I would go into the Garden on the Bay Bombers which would be the home team. Now things are different and I am on the opposing team and I loved it! The louder they booed me the better I liked it and the more I would do to make them shout or yell even louder! I would do the same thing in the Pioneer's area that we skated in. I can remember certain instances when we had to be police escorted out of the buildings that we skated in, to protect us from irate fans! Right here at home, in the Cow Palace in S.F., CA. I can remember Bob Woodberry and Ronnie Robinson starting a riot and not being able to leave the building because of some irate fans. I owned a station wagon and had to back it up inside the Cow Palace, put them on the back floor of my wagon, put skate bags on top of them, and drive them out through the crowd to safety. I was having a party at my house and all the skaters were invited anyway so we drove to my house and partied all night long after that game.
Flying through the air for me was a normal nightly event and I loved it! If I had it all to do all over again there would be very little that I would change. I am accustomed to the what some call the old fashion way of this game but "THAT'S WHAT WORKS!" It is also nice to see all of the skaters during our reunions that we have yearly and we also stay in contact with each other over the Internet as well and that makes me feel good. Now All I do is work, play golf, and fly all over the place! I am also a VFR pilot and fly small planes.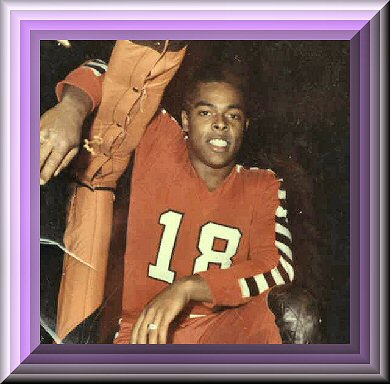 Cliff 1965